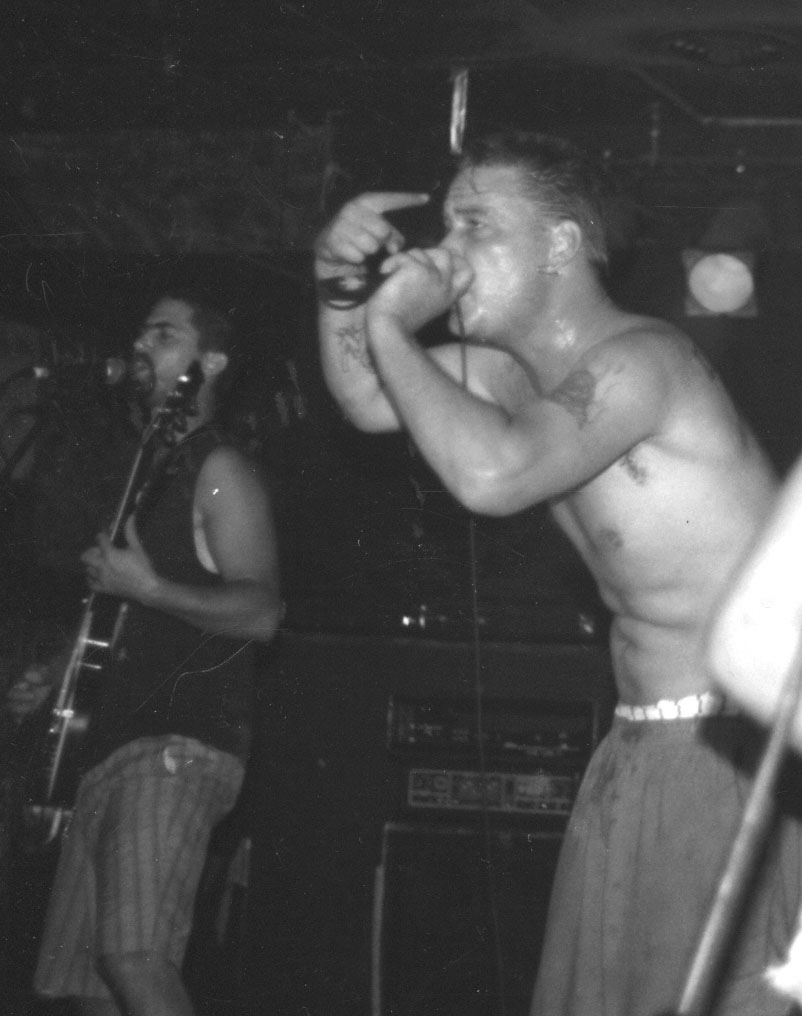 Ya, I know that's a picture of RKL and not Last Communion, but I'm not at home and there's no scan of the upcoming show flyer yet, so here's what you get. A killer old shot of one of the greatest bands of all time. RIP Jason, Bomer and Derrick.
Anyhow, we're playing our first non-End Hits show this week with our pals the
Million Dollar Marxists
, as well as Toronto's
Hostage Life
and a couple of other bands. It'll be followed by the weekly
Rock N Roll Pizza Party
at which Emmanuel and I (Dave) will be sharing Emmanuel's usual DJ spot. It should be swell.
The show is all ages and starts at like dinner time or something, so why not just come on out. You'll be home nice and early, probably.
We might even have actual shirts at this show, although chances are we're gonna make like 10 of them and only sell 2 or 3...if we're lucky.
May 24th @ Babylon. $7, I do believe. It starts at 6 or 7. Hopefully 7.
In other news, even after numerous attempts to pin down a date to record, we have not pinned down a date to record. It's happening in June. That's for goddamned sure. Then hopefully we can weasel our way onto to some out of town shows.
In related news, Handsome Hayden Menzies will be showing his art at Artguise on Bank St. starting May 25th. Get on down there and spend some of your parents' money. This shit is genius. Also, METZ (featuring LC rhythm wizards Hayden and Chuckington Saso) will be playing at this year's NXNE festival in Toronto on June 7th. A guaranteed ass-shaker.